We welcome original scientific contributions on the regional development, travel commodity development, human resources, tourist attractions, community resources, travel behavior, service science, and tourism informatics related subjects. Manuscript should be sent to one of the Union Press after referring the guideline of paper submission on the JGTR.
The journal is pleased to announce that all articles published to date are now open access. All copyrights are owned by our society, however, articles may be downloaded and reused without permission from us, provided that credit is given to the copyright holder.
In order to publish accepted papers as soon as possible, they are available as a "Flash Version". The information is listed from accepted papers. Page numbers on the papers will be changed after they are officially published.
The macabre collection: The mummies of Guanajuato allusion to dark Mexican tourism
Gilberto Mejía Salazar (Release date: April 20, 2023)
Educational intervention to foster English presentation skills: Based on implications from metacognitive perspectives
Junko Omotedani and Machiko Sannomiya (Release date: April 20, 2023)
A study on factors attracting customers to tourist facilities during the COVID-19 pandemic
Hiroki Kozu, Seiya Saito, and Yasuhiro Tsujimura (Release date: April 20, 2023)
Analysis of Japanese beauty salon website by using topic model and covariance structure analysis
Yoshiki Nakamura and Nozomi Oomiya (Release date: April 20, 2023)
---
Guidelines for Authors
as of December 1, 2015
Content
We welcome papers on all aspects of tourism, including regional development, travel commodity development, human resources, tourist attractions, community resources, travel behavior, service science, and tourism informatics, etc. Good quality practical papers are as welcome as those of an academic nature. Student papers are also encouraged. All papers must be original and refereed before acceptance for publication.
Copyright
Copyright in published papers will be vested in the publisher. It is the authors' responsibility to obtain and submit all written permissions required, including permission to quote material which has appeared in another publication.
Contribution
When contributing a paper, the author must choose one of the following categories for reviewing.

• General Article:
Comprehensive dissertation on academic findings and achievements with their historical backgrounds and future direction.
• Opinion:
Dissertation on personal opinions and beliefs from academic perspectives.
• Proposal:
Recitation of proposal based on one's own beliefs.
• Original Article:
Novel research outcomes, which are put together systematically and have academic values.
• Research Letter:
Concise recitation of research purpose and novel results.
• Technical Report:
Report describing a case with its practical value and example(s) of the application of new technology.
• Note:
A summary of data obtained from explorations. An introduction to useful materials and literature for research and development.

Papers should be sent by e-mail to the Publication Office, also in some cases, post is acceptable. Data must be saved on "WORD®" format.

To: istr@union-services.com

International Society for Tourism Research,
Union Press/Union Services Co., Ltd.,
1-6, Uehommachi-Nishi 5 chome, Chuo-ku,
Osaka, 542-0062 Japan
Authors
Correspondence and proofs for correction will be sent to the first-named author, unless otherwise indicated. The submitting author's address, telephone number, fax number, and e-mail address must be included.
For student papers, the student can either be sole author or jointly submitted with his/her supervisor.
Refereeing
To facilitate the refereeing process, authors should indicate the key subject-area. All papers submitted for possible publication are subject to the scrutiny of referees chosen because of their knowledge in the field concerned, experience in producing a balanced review, and ability to make a firm fair recommendation in the light of the Board's policy.
Charges
The page charge is JPY 50,000. (up to 6 pages), and for each additional page is JPY 5,000., including 50 copies of off-print. However, for submissions from outside Japan, the actual cost of shipping of "off-print" should be paid. Only the "journal" will be shipped unless otherwise requested by the contributor.
English proofs
The Editorial Board will request a native English check if the level of English in the manuscript is below acceptance. ISTR can provide a native English check service. However, this service also depends on the quality of the original English.
Presentation
• The language for JGTR is English.
• The manuscripts should include the title, the authors' names and affiliations, an abstract of the paper and the key subject areas (see the following sample pages).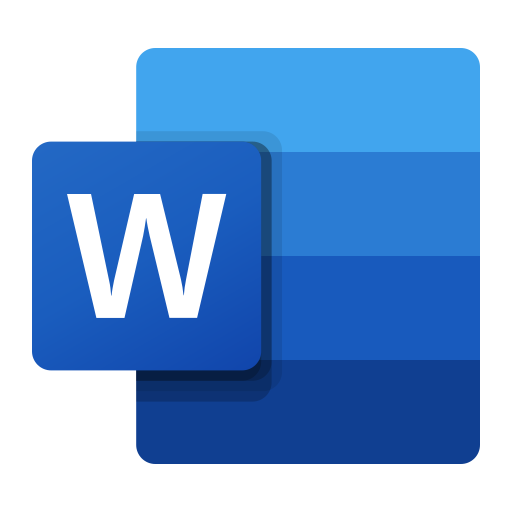 Please click here to the Sample Pages of Final Manuscript for JGTR.
• The abstract should not exceed 200 words and should be an abstract of the entire paper, not of the conclusions alone.
• The body of the manuscript should be preceded by the title of the paper, which should be brief, and the authors' names and affiliations should not be given on the manuscript for referee purpose.
• The paper should be subdivided into appropriate sections and, if necessary, subsections.
• All items of artwork or illustrative material should be clearly identified in pencil on the back with the title of the paper and figure number.
Acceptance of papers
On submission, all manuscripts and illustrations must conform to the style of JGTR. Otherwise they will not be accepted. On acceptance of the paper, the authors should provide the editor with the 'final manuscript' as the "WORD®" format. The final editing will be made by the publisher.
Return of manuscripts
No manuscripts or illustrations will be returned to the authors following publication.
JGTR prize
We may award Best Paper Award as appropriate.
Submission
All paper submissions are made in electric form as "WORD®" format. The final manuscript format must comply with the guidelines for JGTR. The authors must refer to the latest version of the guidelines for authors and sample pages.
Peer Review Rules

as of January 2022
Purpose of peer review
The peer review is a fair and objective evaluation of submitted papers (general article, opinion, original article, research letter, technical report, note) and it determines if the submitted papers are appropriate for publication in the academic journal "Journal of Global Tourism Research".
Reviewer
The editor-in-chief or the representative of the secretariat selects two peer reviewers, suitable for the content of the submitted paper, from the editorial committee or outside the department and requests a review. The process of "double-blind peer-review" is adopted. If the two requested persons accept to review, the two will be appointed as reviewers of the paper. Reviewers must be aware of the importance of their role in the publication of articles and strive for fair peer review. In addition, the information obtained during the peer review of the manuscript must not be leaked to others. However, the editorial board may be notified only when it becomes aware of the fact that it violates the prohibition of duplicate applications. In addition, if the author of the manuscript to be examined has a personal relationship, such as the same affiliation or laboratory, it is desirable to decline the examination immediately.
Peer review period
The period of peer review is determined by the editor-in-chief or the representative of the secretariat while considering the publication situation. When requesting an external reviewer for the peer review, the set time is longer than usual.
Peer review procedure
All work is by email, however depending on the reviewer's circumstances it is possible to use fax or postal mail. As a general rule, the content of peer review work will not be disclosed externally. The procedure for peer review work is as follows:

(1) Acceptance of submitted papers
(2) Selection of reviewers
(3) Notification of peer review results (judgment)
(4) Decision/Notification of acceptance
Peer review criteria and acceptance/rejection judgment
Reviewers will make a fair and objective evaluation while giving due consideration to the research situation in the relevant field of the submitted paper, and will make a comprehensive acceptance/rejection decision anonymously. If the submitted manuscript requires revision, the author must revise the manuscript according to the reviewer's instructions and submit the revised manuscript by the designated date. Revised manuscripts will be accepted if it is confirmed that they have been sufficiently revised. If the revision is insufficient, a request is made to the author for further revision. In principle, rewriting of sentences and revision of figures and tables after acceptance of the manuscript is not permitted.

Publication Ethics

as of April 2023
Research fraud
Data forgery means that the researcher has forged the data, not the actual research. Data tampering means that a researcher conducted an experiment but modified some data. We also strive to check for fraud related to publishing ethics by the editorial board.
Plagiarism
Copying the ideas of other researchers without proper citation is considered plagiarism. Please write according to appropriate citation rules. The editorial board will check when receiving the manuscript.
Double post
Simultaneous submission of the same paper, that is, "double submission" is prohibited, and in principle only "unpublished" submissions are allowed. Therefore, the same manuscript cannot be submitted to multiple journals at the same time, regardless of the language used. We do not accept manuscripts that simply change the language of almost the same research. In addition, we may refuse to accept papers that have been divided into manuscripts based on the same experiment. If it is determined that the submitted manuscript is a double submission, the review will be stopped at that point and the manuscript will be returned to the author as "rejected".
Authorship
As a condition for becoming an author, it is necessary to contribute to research ideas, data acquisition, analysis, etc., and to cooperate in writing the manuscript. Having little involvement in the research, but putting in a name for authoritative purposes can be considered an ethical violation.
Approval of ethical review
Research on humans must be based on the Helsinki Declaration of Human Rights, at which time informed consent must be approved by the institutional review board (or equivalent) of the institution to which the author belongs. If the research cannot be reviewed by the ethics committee of the research institution to which the researcher belongs, the researcher must comply with the ethical guidelines and other guidelines established by the Ministry of Education, Culture, Sports, Science and Technology or the Ministry of Health, Labour and Welfare in Japan. In the paper, it is necessary to anonymize personal information, or to obtain written consent if sufficient anonymization is difficult.

---